Cromer Christmas Show: A Magical Festive Experience for all the Family
It's mid December, and Christmas is just around the corner. Why not embrace the festive season and take your family to watch an all singing, all dancing Christmas show? There's no better place to do this than in Cromer, North Norfolk.
The annual Cromer Christmas Show takes place at Cromer Pier, a historical piece of Victorian architecture, with a delightful setting on the North Norfolk Coast. The pier is so special that it was even awarded Pier of the Year in 2015.
The show is open throughout December, and the sparkle, glitz and glamour is sure to fill you with Christmas cheer!
A Magnificent Christmas Show
Deb Lewis is the Box Office and Retail Manager at the pier and is in charge of marketing the Cromer Christmas Show.
Cromer Christmas Show has been running for 12 years, and it never fails to attract crowds of all ages.
"The Christmas Show is a live variety show with a festive twist. It's a must-see for all ages, from grandparents to children. It's a great way to celebrate Christmas as a family and the show has even become a popular event for work Christmas parties!"
With the show returning year after year, it definitely has enough Christmas sparkle to keep people coming back for more.
"The show is timeless and provides true live variety. There's something precious about the show, along with its unique setting at Cromer Pier."
A Festive Spin on the West End
Cromer Christmas Show provides entertainment for the whole family in true variety style and offers lots of festive fun.
"The show appeals to all because there's something for everyone. It's a true variety show, so if there's a piece that's not to your taste, it will change to something completely different in the next act.
"Expect to see comedy, magic, illusion and first class vocals. The Seaside Special Dancers perform a mix of ballet, traditional and modern dance."
There's always one act that seems to steal the show, and that's no different at Cromer Pier. Performer Olly Day delights audiences time and time again with his selection of hilarious jokes and magic tricks.
"Olly Day is always a favourite with our Christmas Show audience. A proper Norfolk boy, he radiates warmth and is genuinely funny and talented, with content suitable for all the family."
As there's so much effort put into making the show great, the hard work never stops. From costumes to set design, every element of the show is thought about carefully.
"The show has West End production values, so there's extensive planning needed all year round. The costumes and sets are bespoke and only used for this show, so a lot of work goes into producing them. Planning begins for the following year immediately after the current show."
Even More Christmas Fun
There's even more festive fun to be had at Cromer Pier, so if you come to see the show make sure you indulge in all of the other Christmas activities on offer.
"You can meet Father Christmas, with his elves Twinkle, Sparkle and Shimmer on the theatre stage. It's a unique, magical and personal experience, which the whole family can be a part of. The event is open every weekend in December, from 9 am to 12 pm – booking is essential."
Choose the Date and Book Your Tickets
There are lots of opportunities to see the Cromer Pier Christmas Show and booking your tickets couldn't be simpler.
"The show is on until 30th December, with a selection of matinee performances at 2.30 pm and evening performances at 7.30 pm. We even have performances on Christmas Eve and Boxing Day. The show lasts around 2 hours and 30 minutes, including the interval.
"Tickets are available on the Cromer Pier website, and the Box Office is open from 10 am daily, right up until the start of the show.
"You can also purchase tickets at the tourist information centre in Cromer and at a selection of local hotels."
An Unforgettable Experience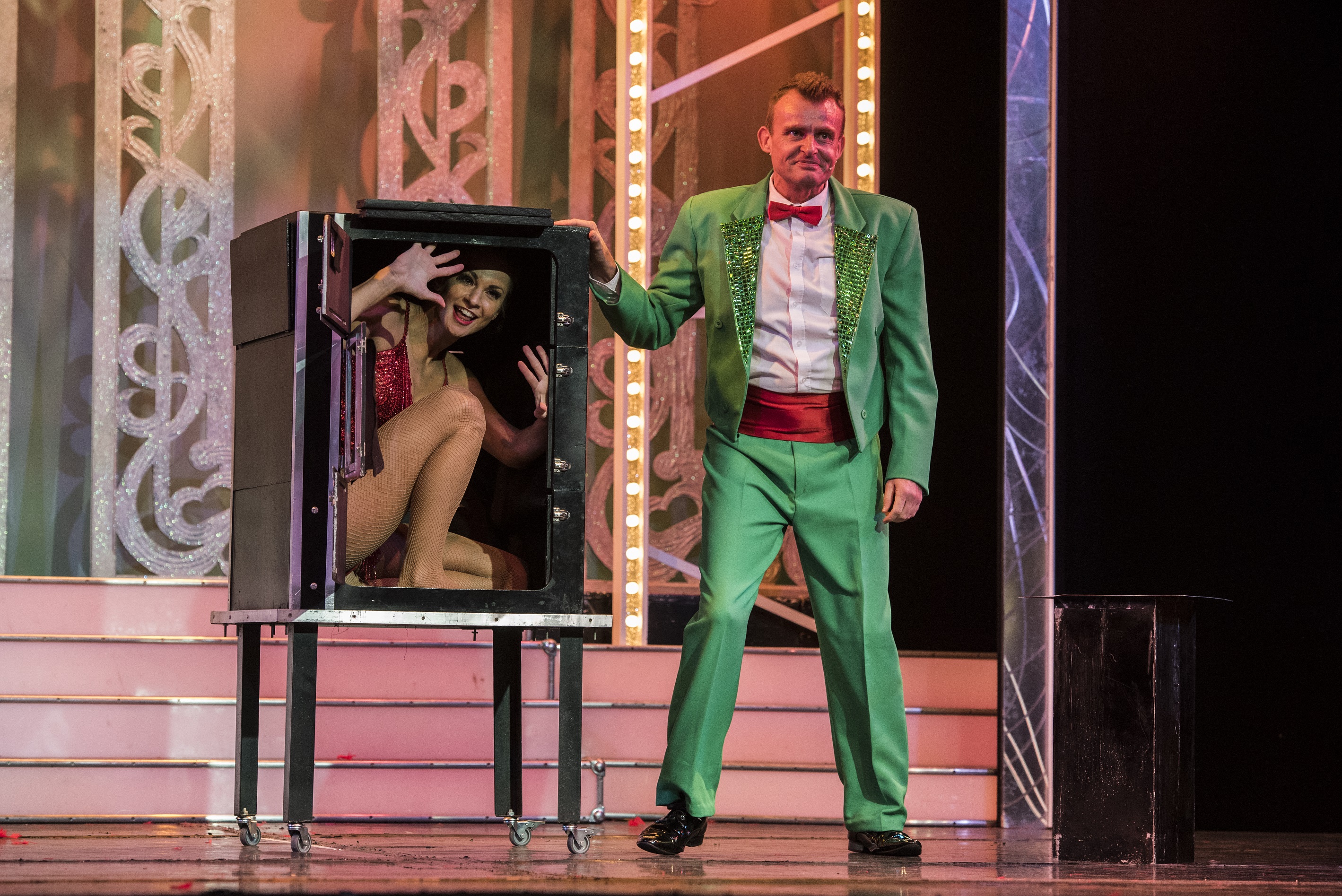 The Cromer Pier Christmas Show is family fun that no-one will ever forget, and it's the perfect place to make happy memories with your favourite people.
"Going to the show with your loved ones will give you a lasting memory of good old family festive values, and live entertainment at this magical time of year. It's the only 'end-of-the-pier' show in the world, so it's something very special."
Price and Location
Cromer Pier is just a short walk from Cromer town centre, where pay and display car parks are available. Or, if you're looking for an even more convenient transport option, there's a taxi and coach drop-off at the entrance to the pier.
Ticket prices are £6.50 for children and start from £10 for adults, depending on which seats you choose.
If you would like to find out more about the Cromer Pier Christmas Show, visit their website for all the details.